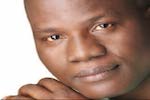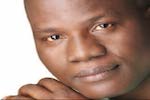 BY KAYODE KOMOLAFE (THE HORIZON)
In his remarks at a conference with the students of Kankara Science Secondary School unveiled from captivity final Friday, President Muhammadu Buhari explained anything in passing that is really worth pondering about the philosophy of training in Nigeria.
The assembly took spot on the next day after the 344 schoolboys kidnapped by armed males in Katsina state regained their liberty.
Amongst other issues, the President said the Kankara boys were being "lucky" to be in a science college with a brighter foreseeable future of "getting jobs" unlike their counterparts who would key in "History or English." The President seemed to have a dim watch of the long run of pupils interested in the humanities.
In conditions of profession aspiration, you could imagine what the impression of the presidential assertion could make on a girl or boy in a different
…